Seeing as I've sold all of the wood trims from my old grey doorcards & dash panels, I thought I'd take a few pics as I removed them, just in case anybody wants to do the same in the future.
The first is the easiest - the panel on the drivers side nearest the door. Simply get a small screwdriver at the edge & prise it out. It's only held in with 2 little spring clips:
& these go into the holes you see here:
Next came the glovebox. When you open your glovebox, you'll see a little row of torx screws at the top of the door. Simply unscrew & you end up with this: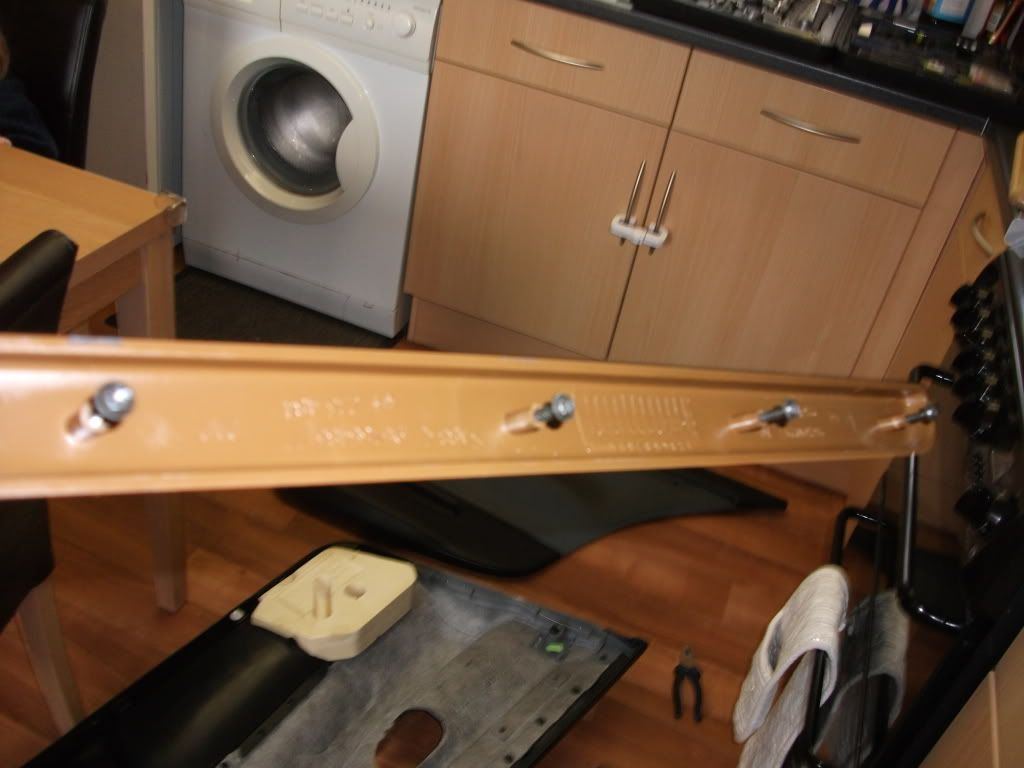 (I put the screws back in the trim afterwards)
Hardest (but still not too taxing) was the trims on the doorcards. You start off with this:
Turn it over & the view you get is this: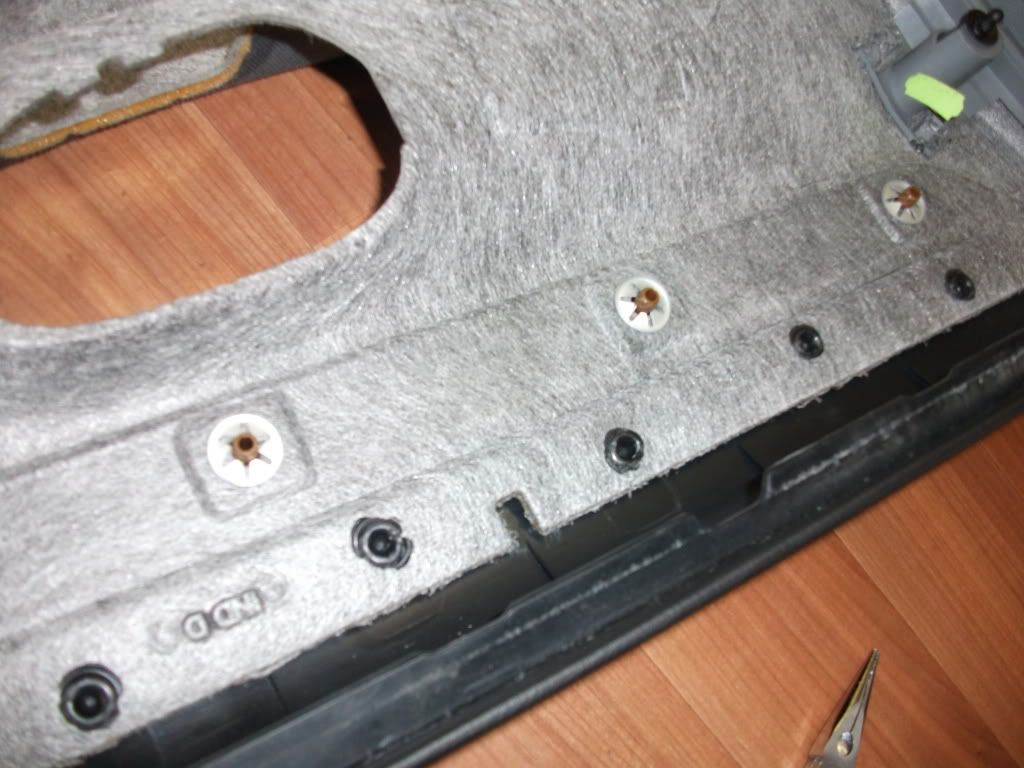 There are 2 ways you can remove the little silver things. You could get some needle nose pliers & get a tight grip of the tiny lip on the edge of the rings like this: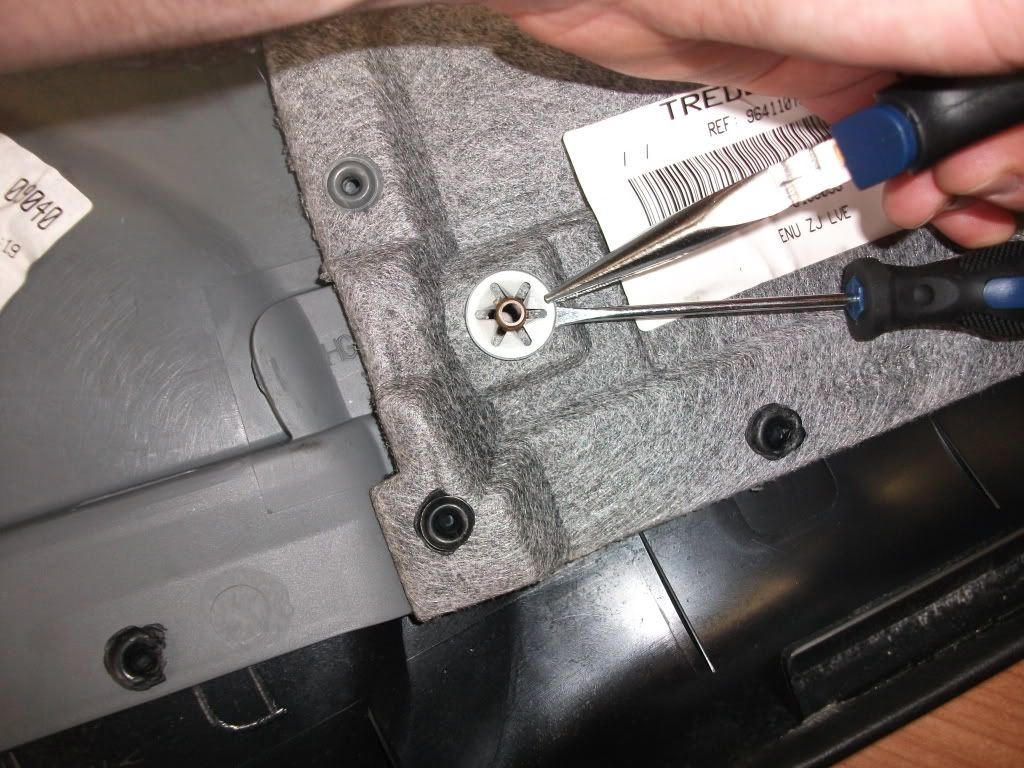 Then turn it anti-clockwise & it will start unscrewing it's way up the thread on the trim until eventually it has nothing to grip to & either a) ping off across the room never to be seen again or b) stay gripped in the pliers if you were ready when it got to the top.
Or you could just butcher the hell out of the clips by getting a grip & yanking them upwards until they come off all bent & useless.
Whichever way you choose to do it, remove all 5 rings from each doorcard & you will end up with this:
& this: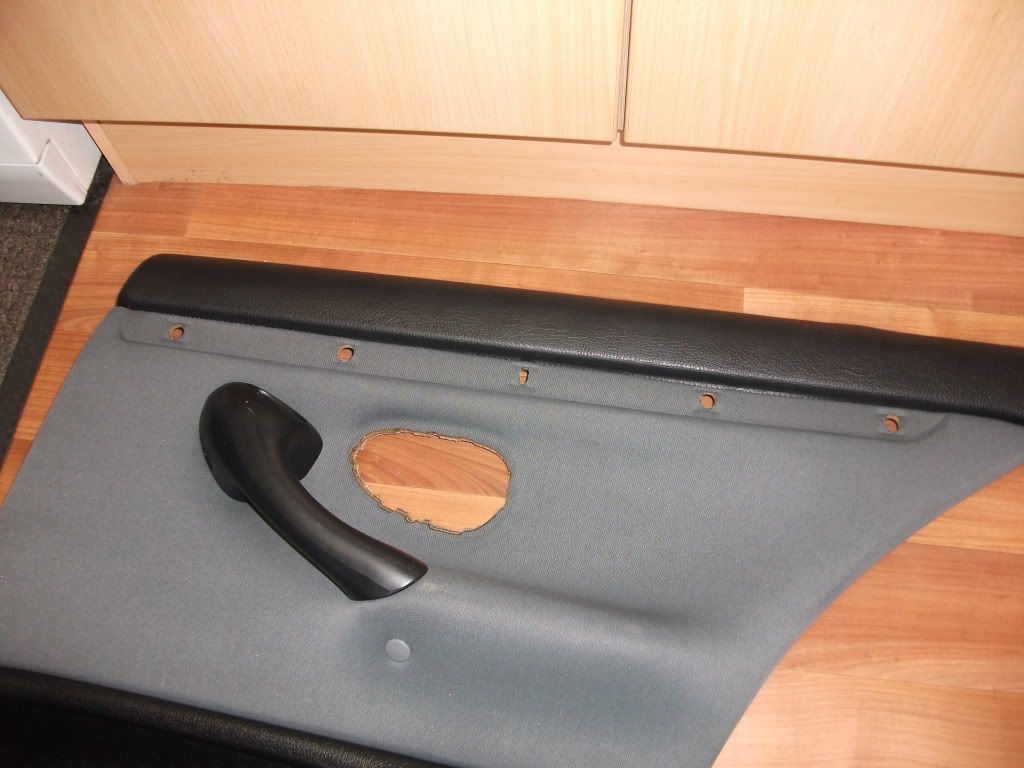 It should take less than an hour to do all of this (not including doorcard removal though) & once they're off you can either recover them, paint them or replace with funky black ashwood trims.