Some of you may remember the set of wheels I bought a while back for winter use.
Not sure whether I want to put very thin spacers in there, this query is all about offsets.
The Fortunas fitted on the car from new are 8 X 18 with a 55mm offset, running 245/40 R18 tyres.
Standard 17s on a V70 are 7 X 17 with a 50mm offset, running 225/50 R17 tyres.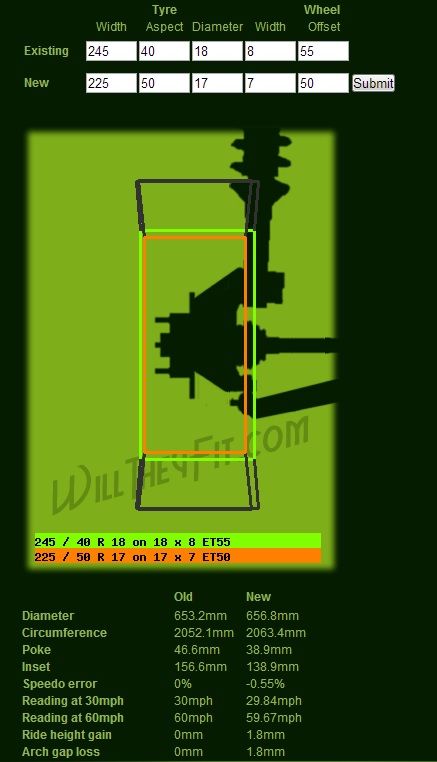 The ones I've bought are 7 X 17 with a 52.5mm offset, and I'll be putting 225/50 R17 winter tyres on them.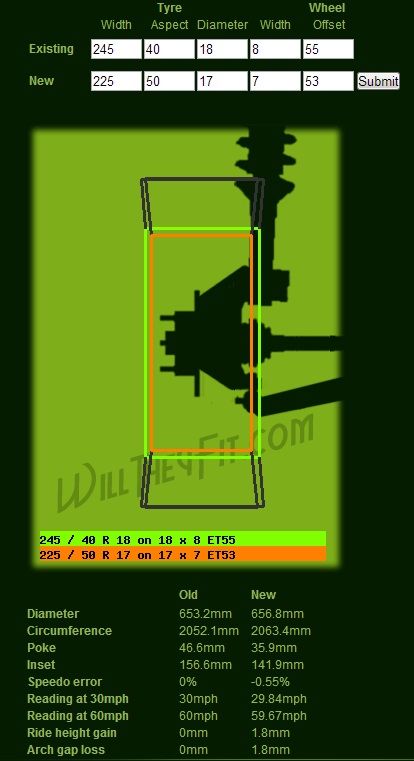 So there's no problem with clearance or anything, they're still a lot narrower than the 18s so there's plenty of room. So it's just an aesthetic thing, will they look too "inboard"?
So my questions are:
Do I want to put some 3mm spacers in there just to bring the front face out closer to where a standard fit 17" alloy would be?
If I did use 3mm spacers, would the original bolts be OK or should I be trying to find bolts that are 3mm longer?

Would I even notice 3mm difference?